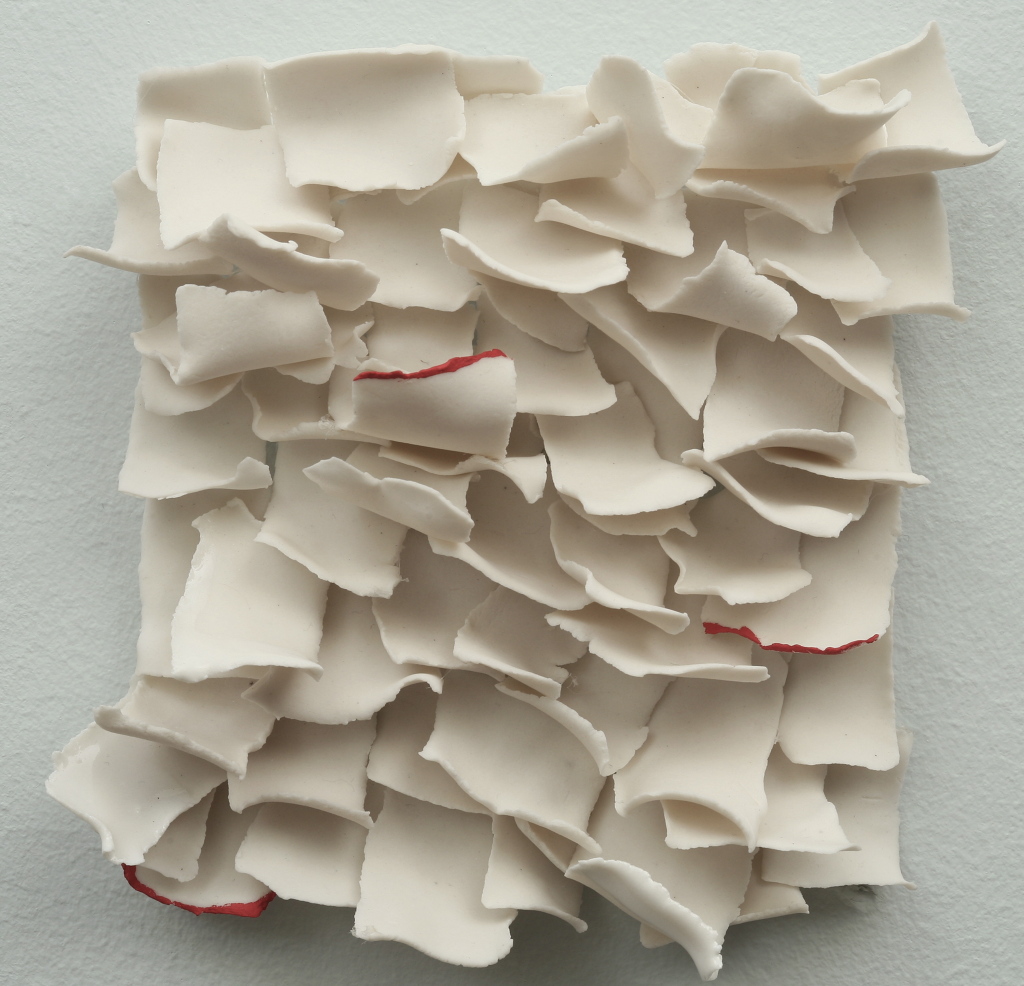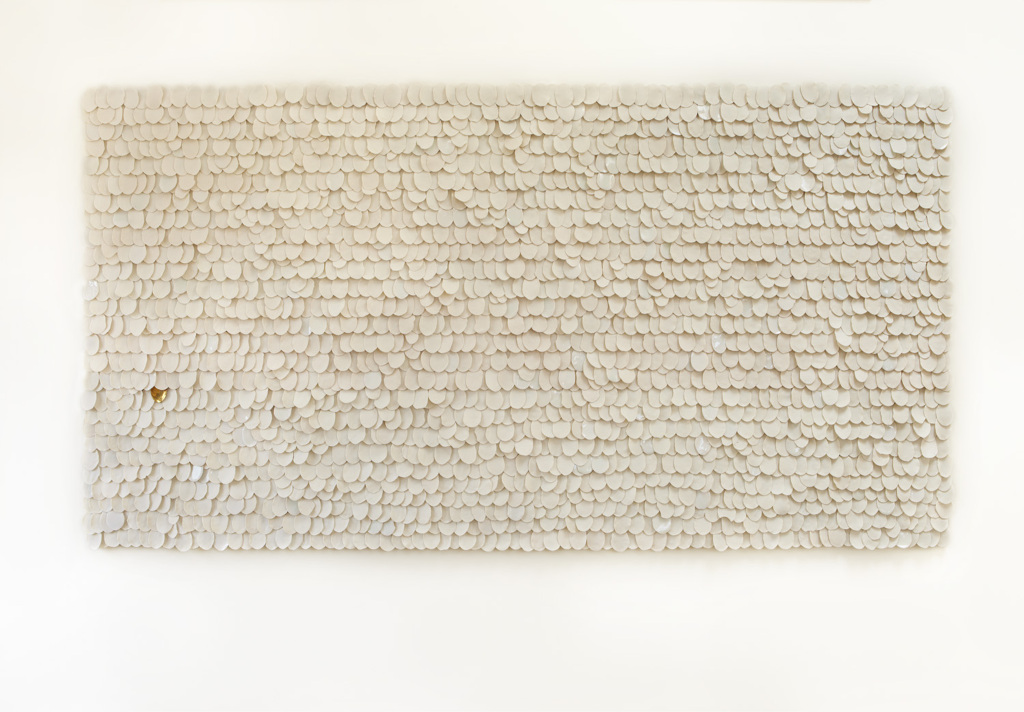 frayed: charcoal
Pigmented porcelain on plexiglass, 10" x 10"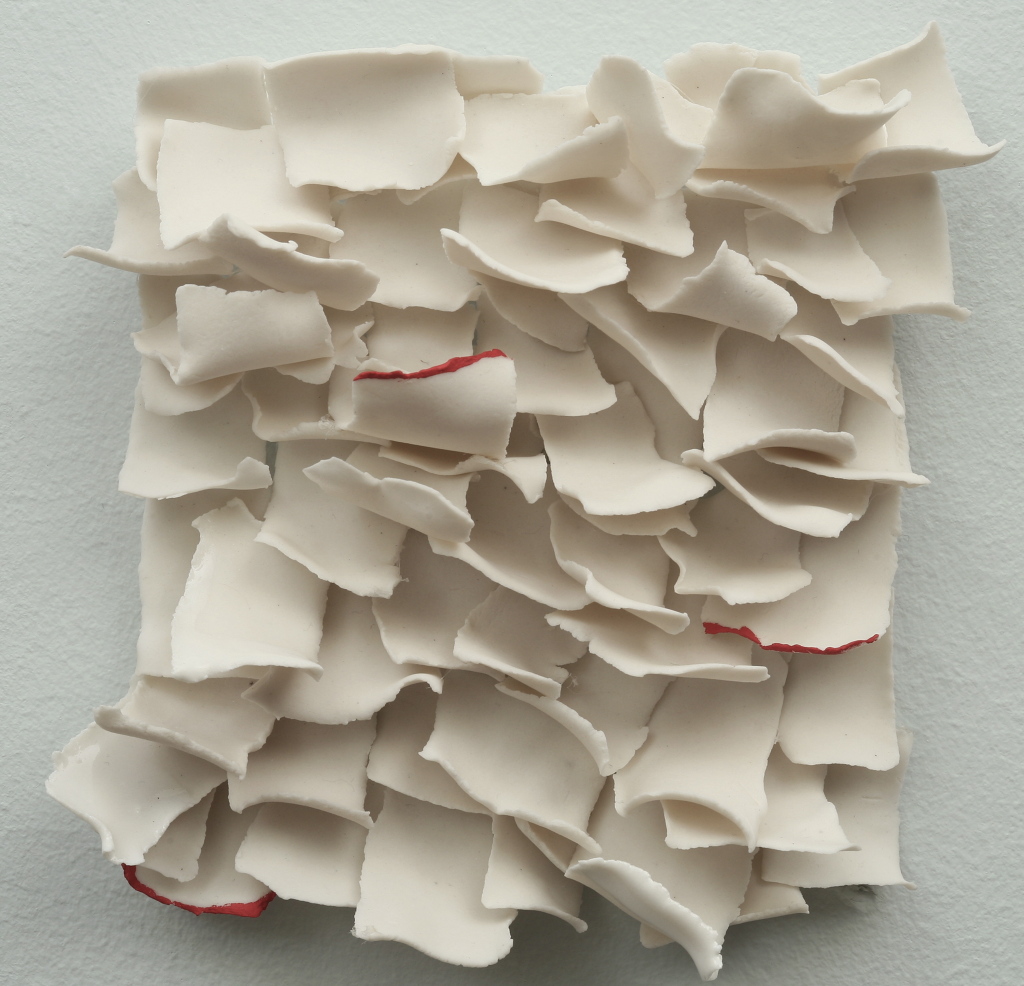 frayed: white
Unglazed porcelain and acrylic paint on plexiglass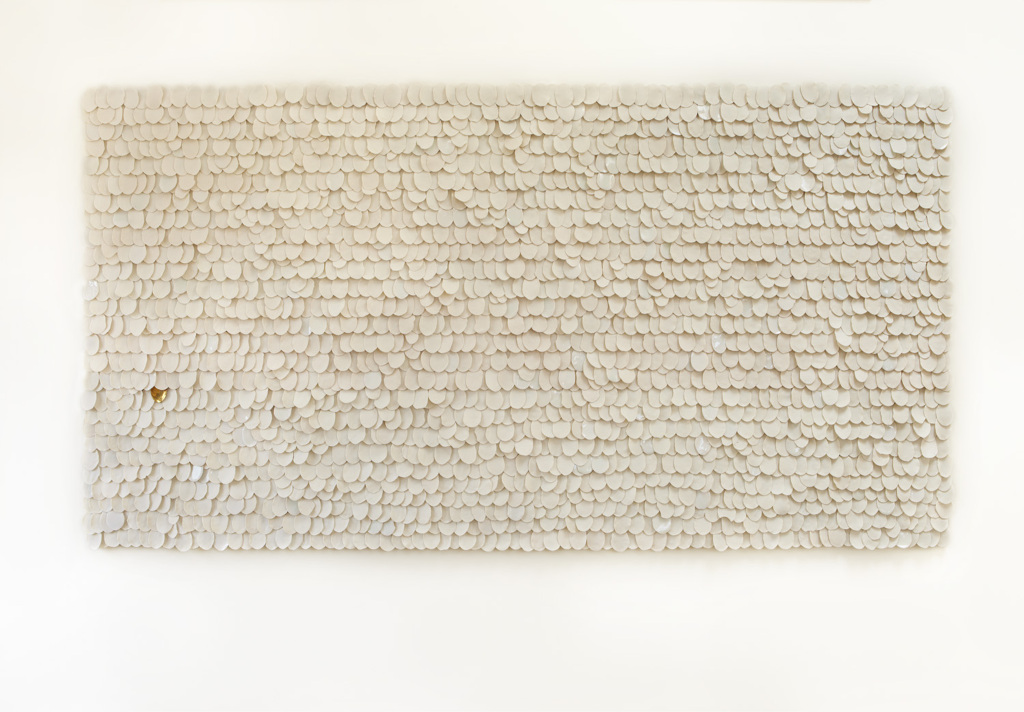 ovals
Glazed and unglazed porcelain on aluminum panel and wire, 54" x 93"
ovals
Installation view: private residence in Stinson Beach, CA
ovals
detail with gold porcelain round
ReCheng Tsang creates site-specific installations and smaller sculptures made of porcelain. The works consist of up to several hundred, sometimes thousands of thin porcelain pieces manipulated by hand. Tsang explores the intrinsic qualities of porcelain, malleable and impressionistic, to create work that is tactile and sensual. She is also interested in the dichotomous relationship between the porcelain's hardness and permanence, and the resulting work which appears to be delicate, ephemeral and in motion.
ReCheng Tsang has had a solo exhibition at the Sonoma Museum of Contemporary Art in Santa Rosa and was the recipient of residency fellowships at the MacDowell Colony and the European Ceramics Work Center in the Netherlands. She previously was the co-director of the Oakland Art Gallery and was a lecturer in the Ceramics department at the California College of the Arts .
For more information on the work of ReCheng Tsang, please click here.