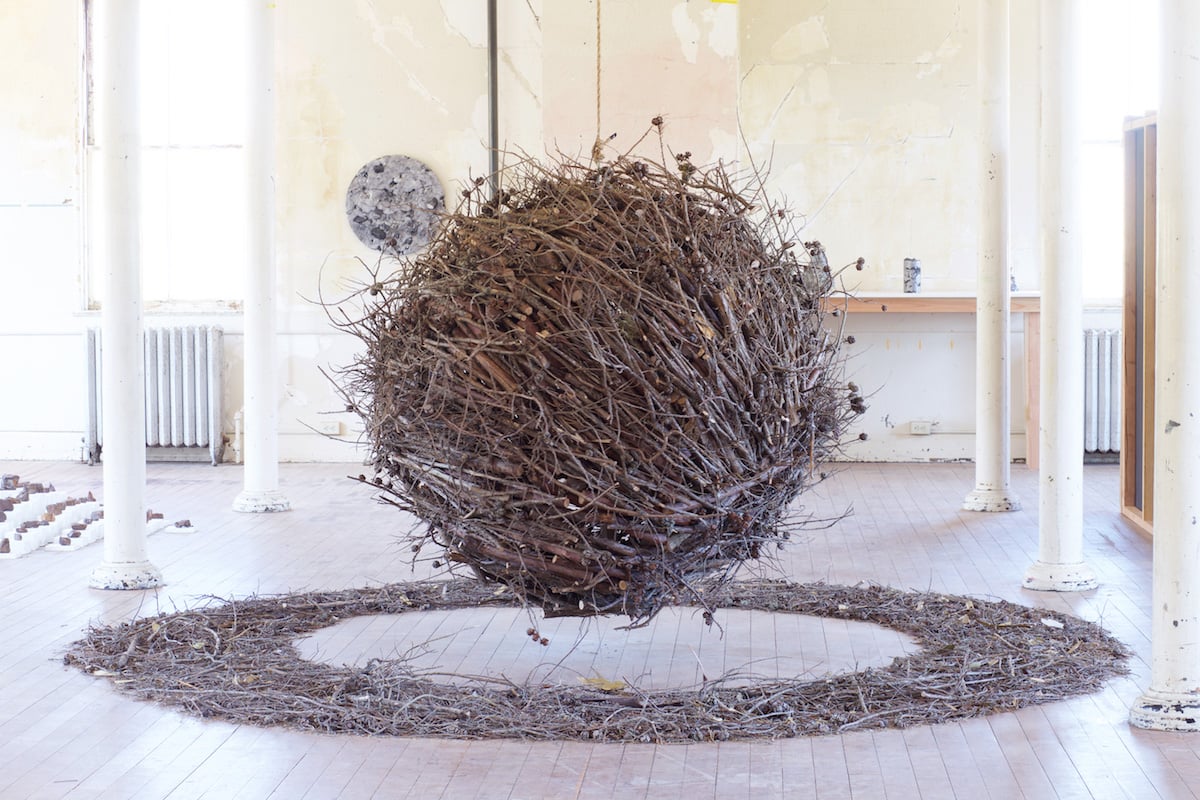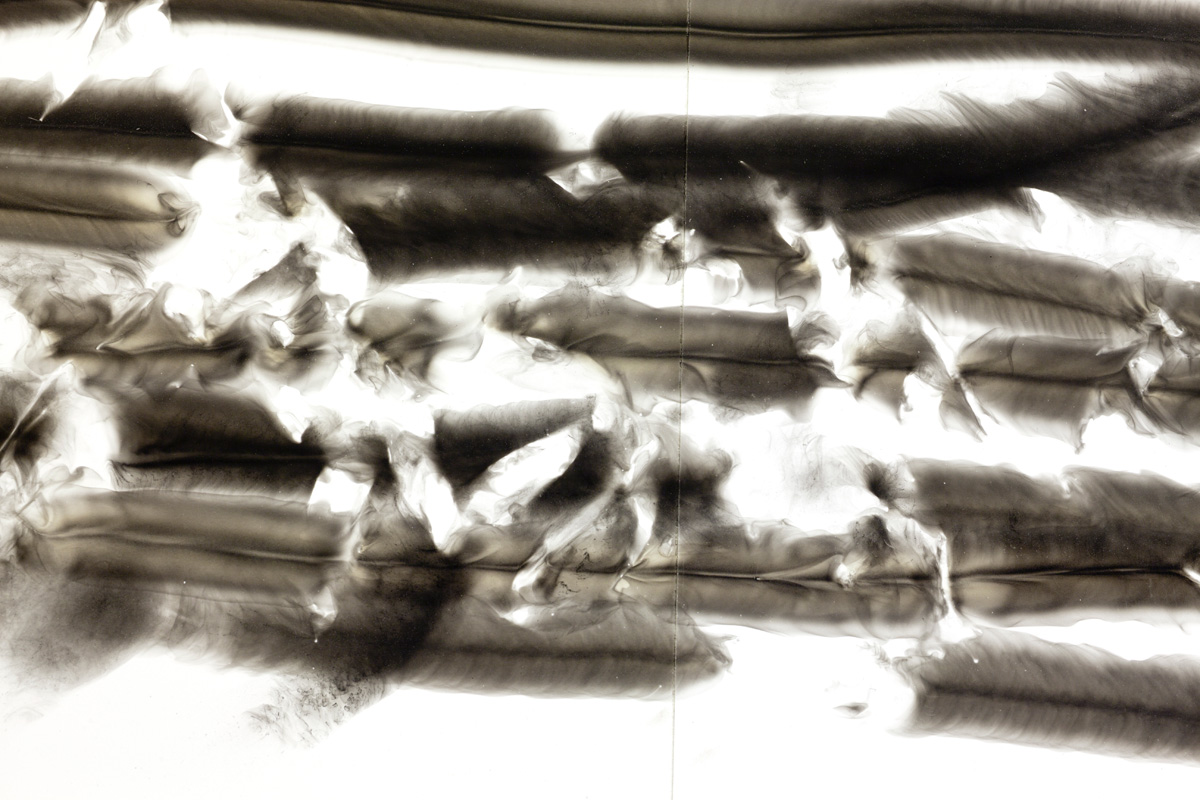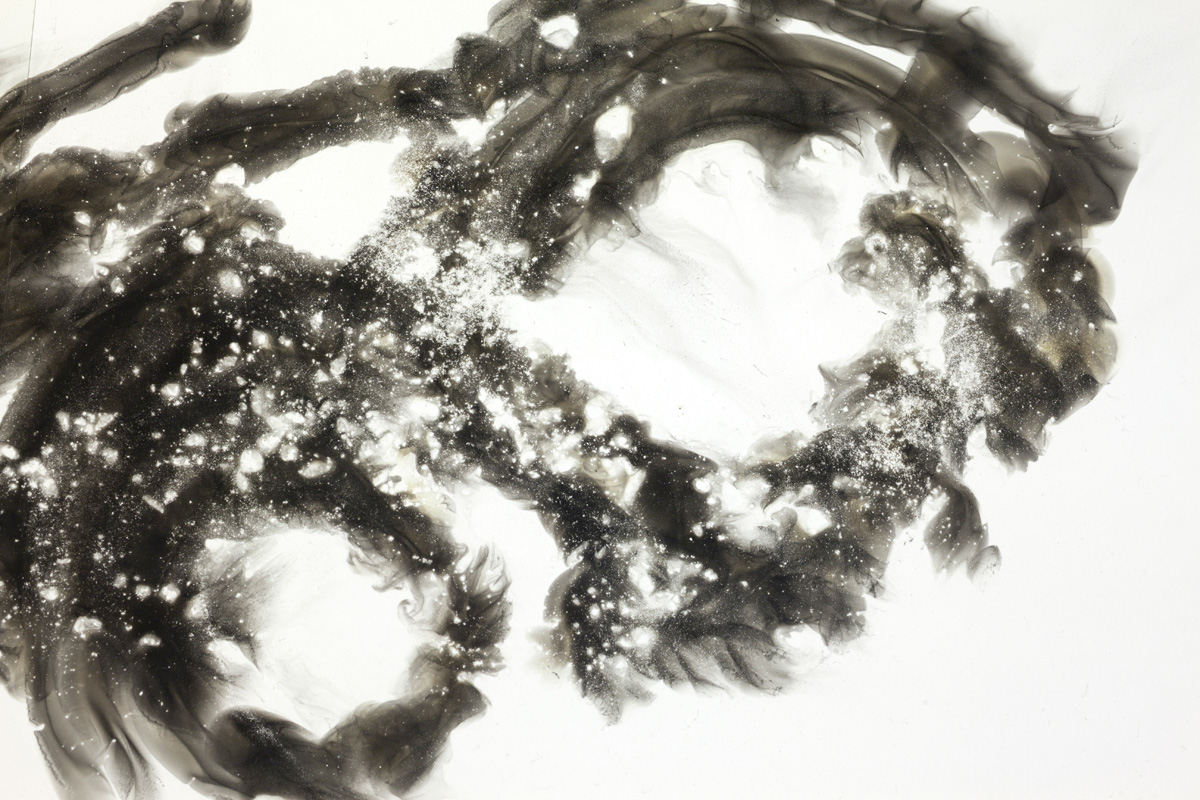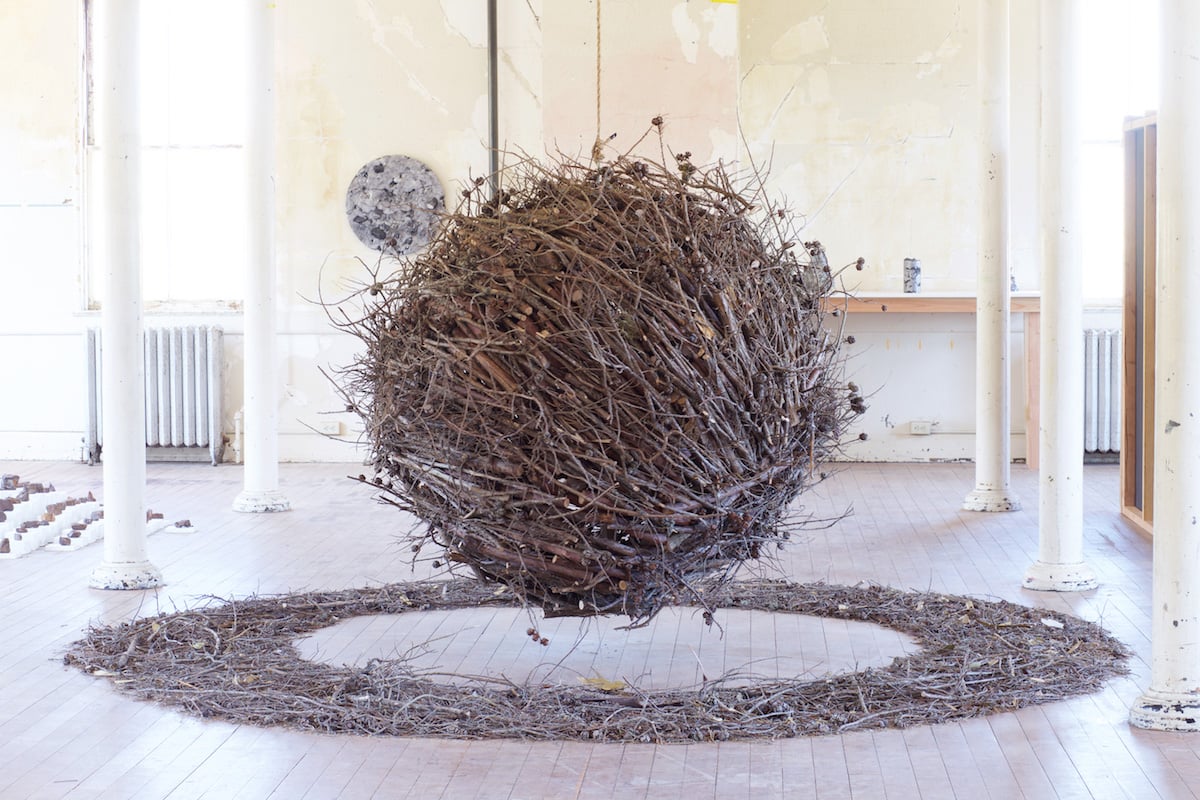 gravity
Found wood, 72" x 108" x 108"
Installation at Headlands Center for the Arts, Sausalito, CA, 2015
uprooted
Earth and fence posts from Tulelake Segregation center, wood and steel cable, 144"x72"x96", Graduate Fellowship Residency, Headlands Center for the Arts, 2018.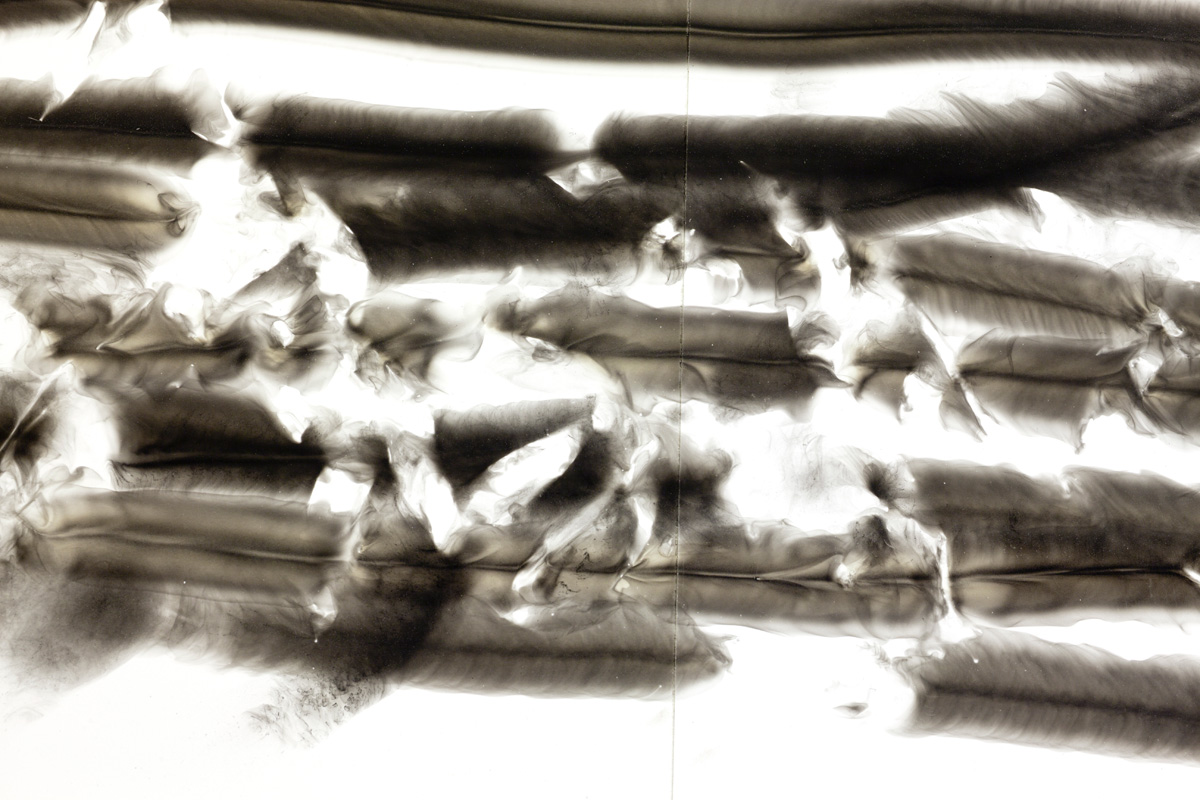 landscape and smoke (bay leaves)
Smoke on paper, 19" x 38"
The smoke drawings are constructed from objects and ephemera gathered from spaces which are significant to Mark Baugh-Sasaki's past experiences and memories.
The objects are placed on the surface of the paper and as the smoke passes over them, an inverted silhouette is formed. Since the objects do not lay flush with the surface of the paper, the smoke travels around the edges and creates the impression of an ethereal outline.
Once imprinted, the smoke can not be erased, thus its effect is comparable to the zen technique of Enso painting (In Zen, ensō (円相 , "circle"), that is a circle hand-drawn in one or two uninhibited brushstrokes. This type of painting is intended to express the notion of a mind being unencumbered by thoughts, thus allowing the body to freely express and create. Each work is distinct and unique.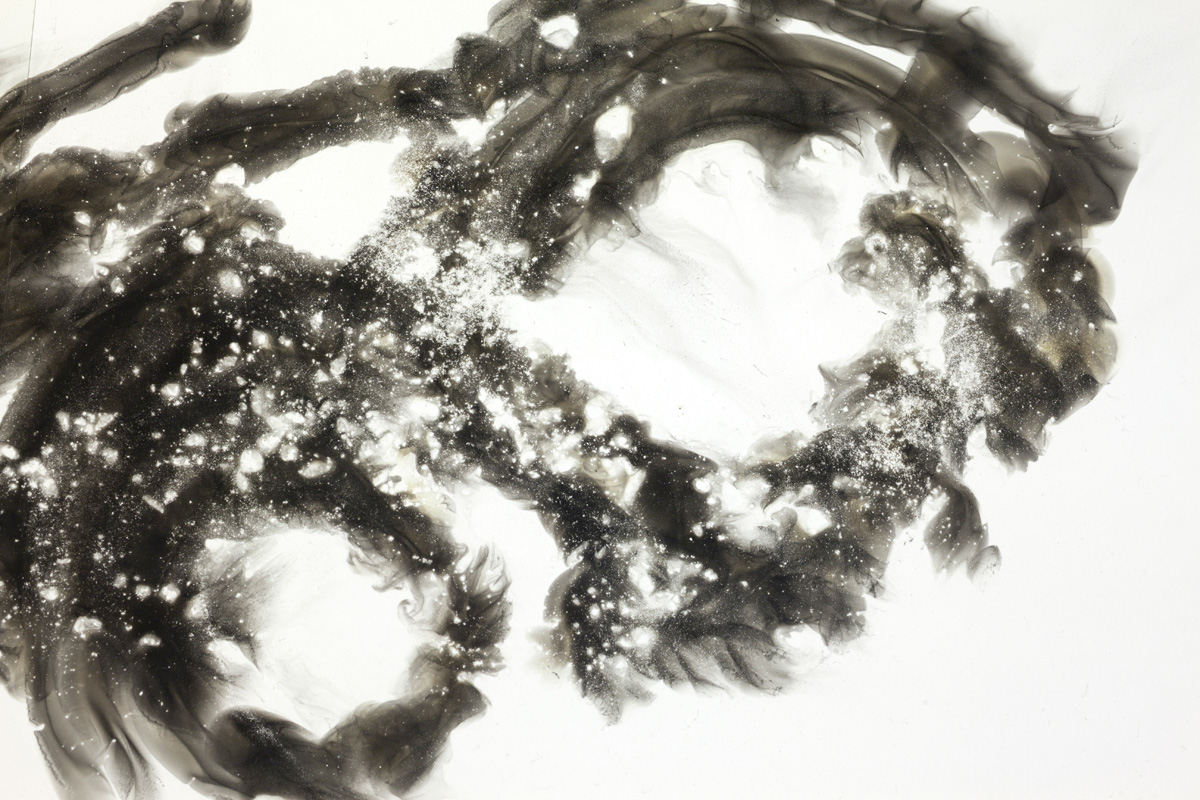 landscape and smoke (river sand)
Smoke on paper, 19" x 38"
between memory and landscape
Wood, earth from Tule Lake Segregation Center and cast aluminum
2017
Mark Baugh-Sasaki's work explores the intersection and dialectical relationship between the natural and the man-made. Baugh-Sasaki combines his experiences and investigations with the use of industrial and natural materials and processes to create fantastical objects or environments that illustrate the changing systems, interactions, adaptations and altered landscapes within this new realm.
Mark is currently completing his residency as Stanford Graduate Fellow, Headlands Center for the Arts, CA. For more information on the work of Mark Baugh-Sasaki: please click here.