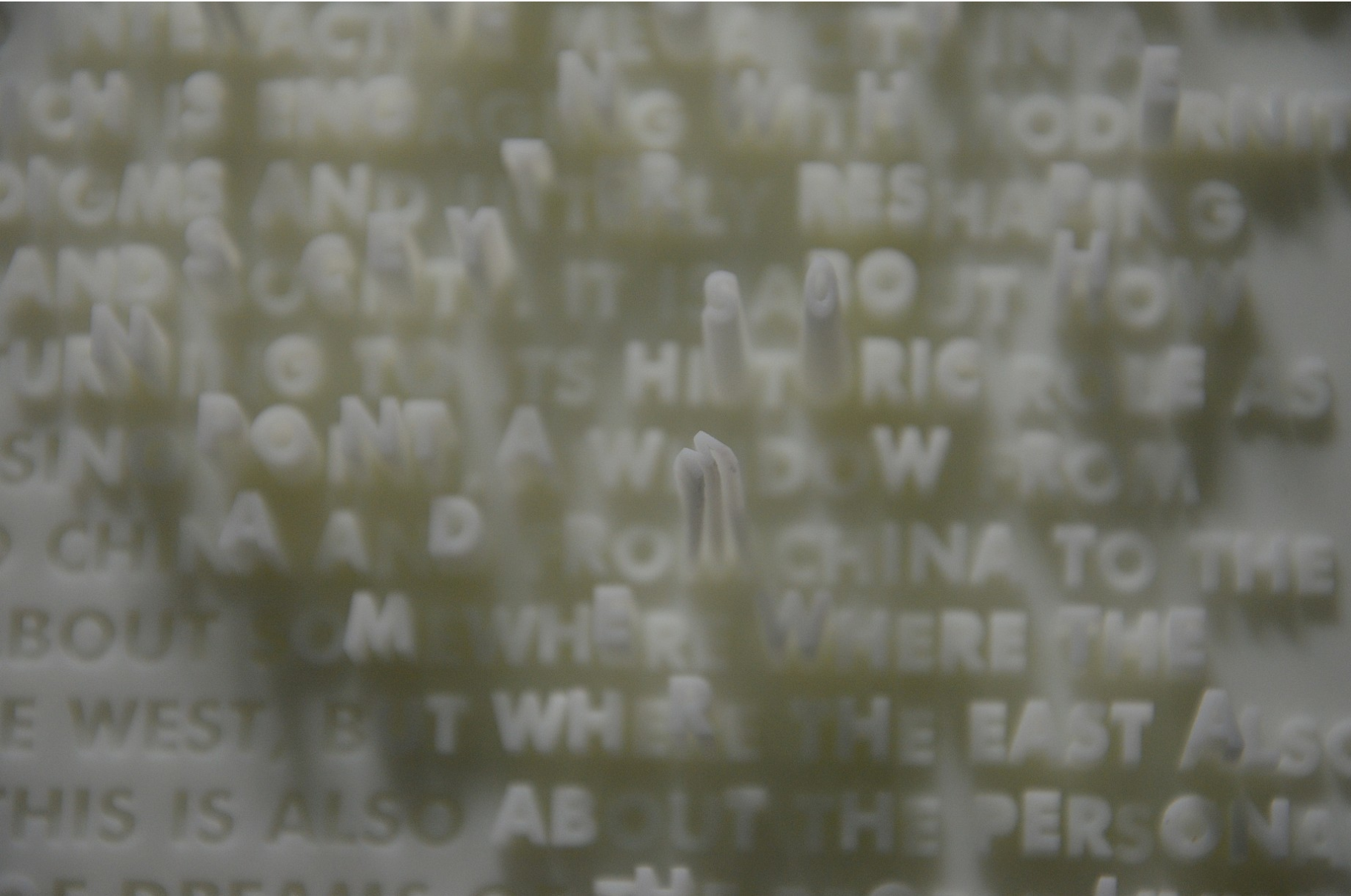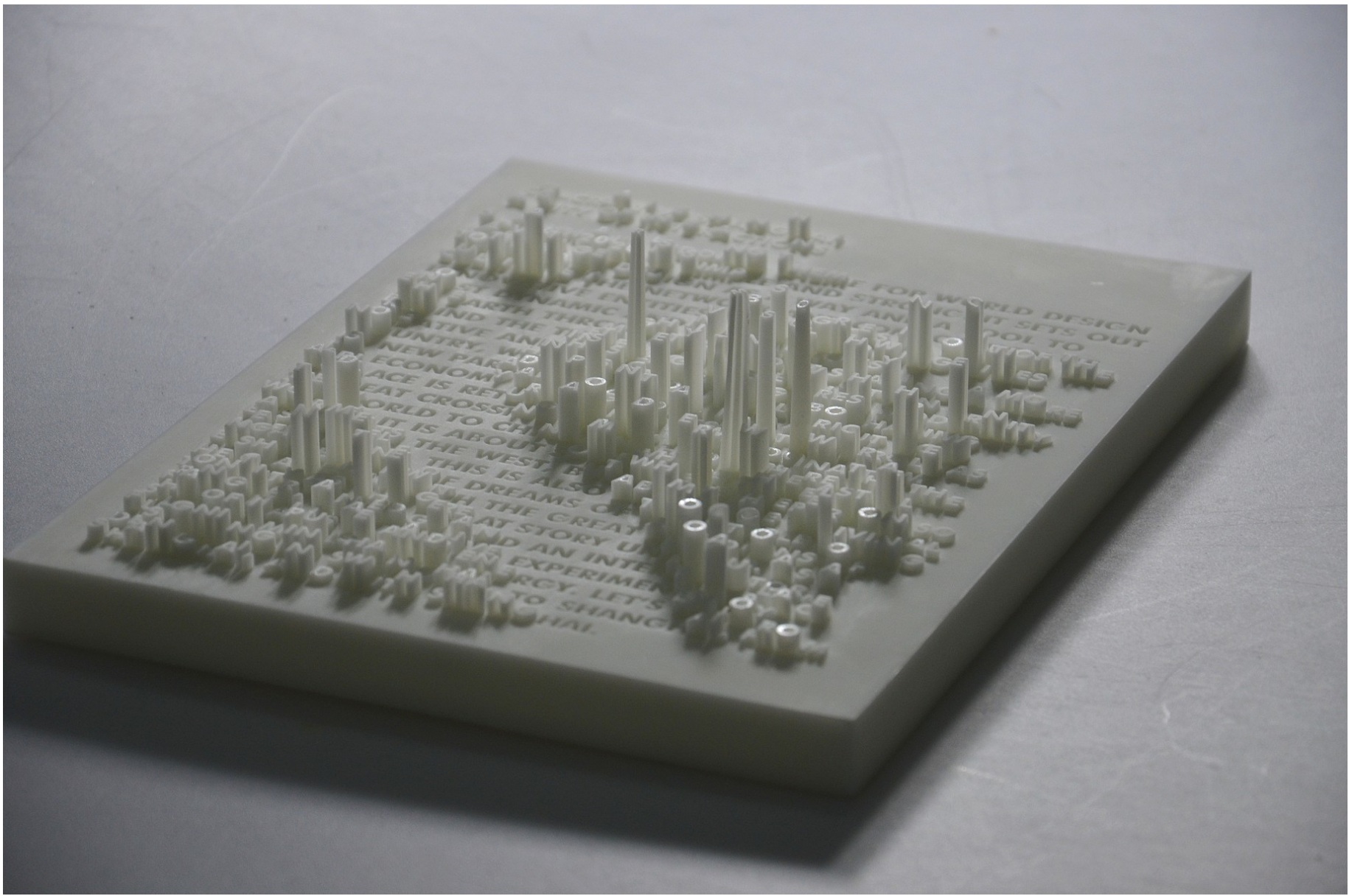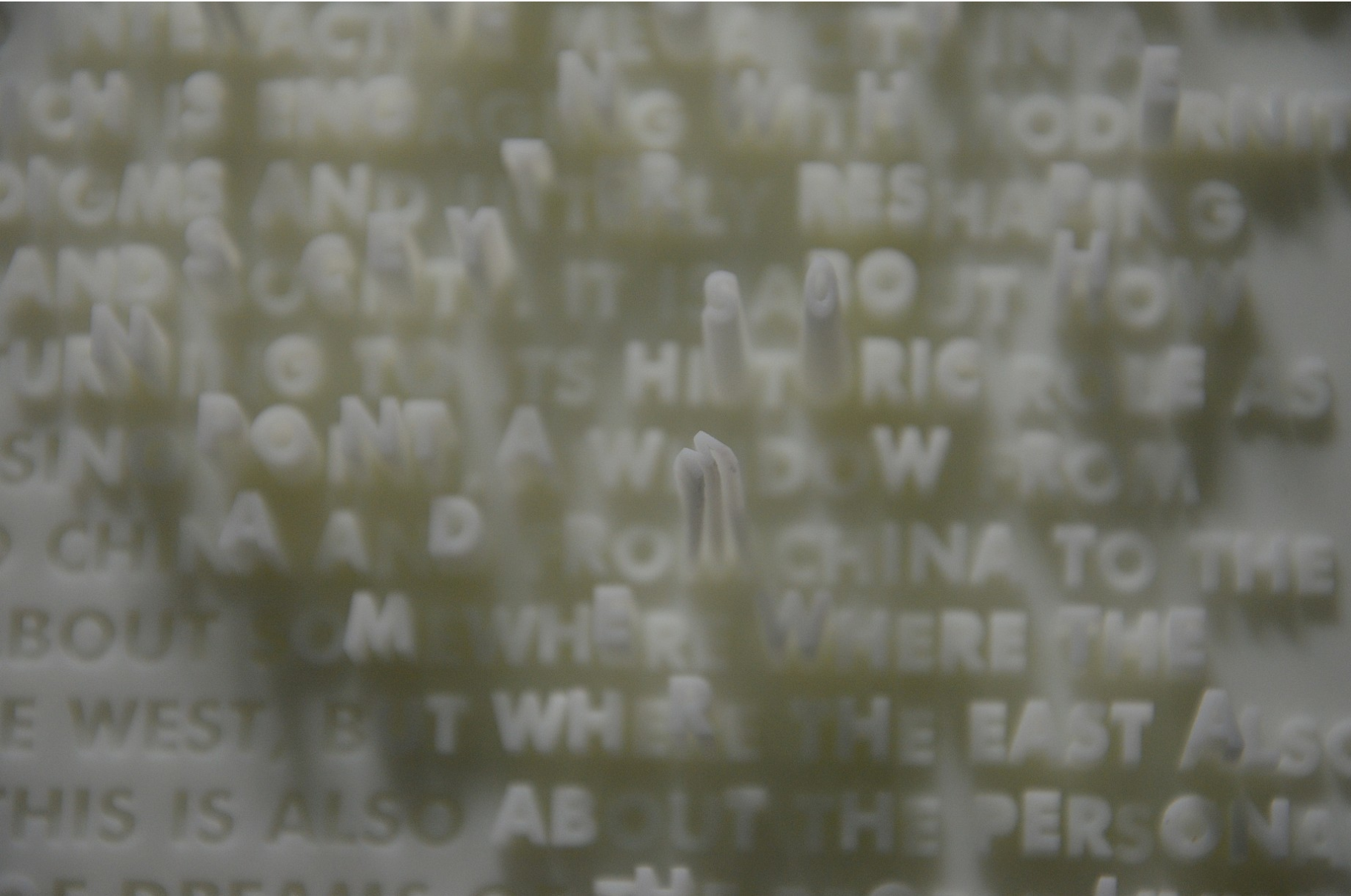 hongtao zhou, textscapes
Exhibition history: Centre Pompidou, Paris, France (March-June 2017)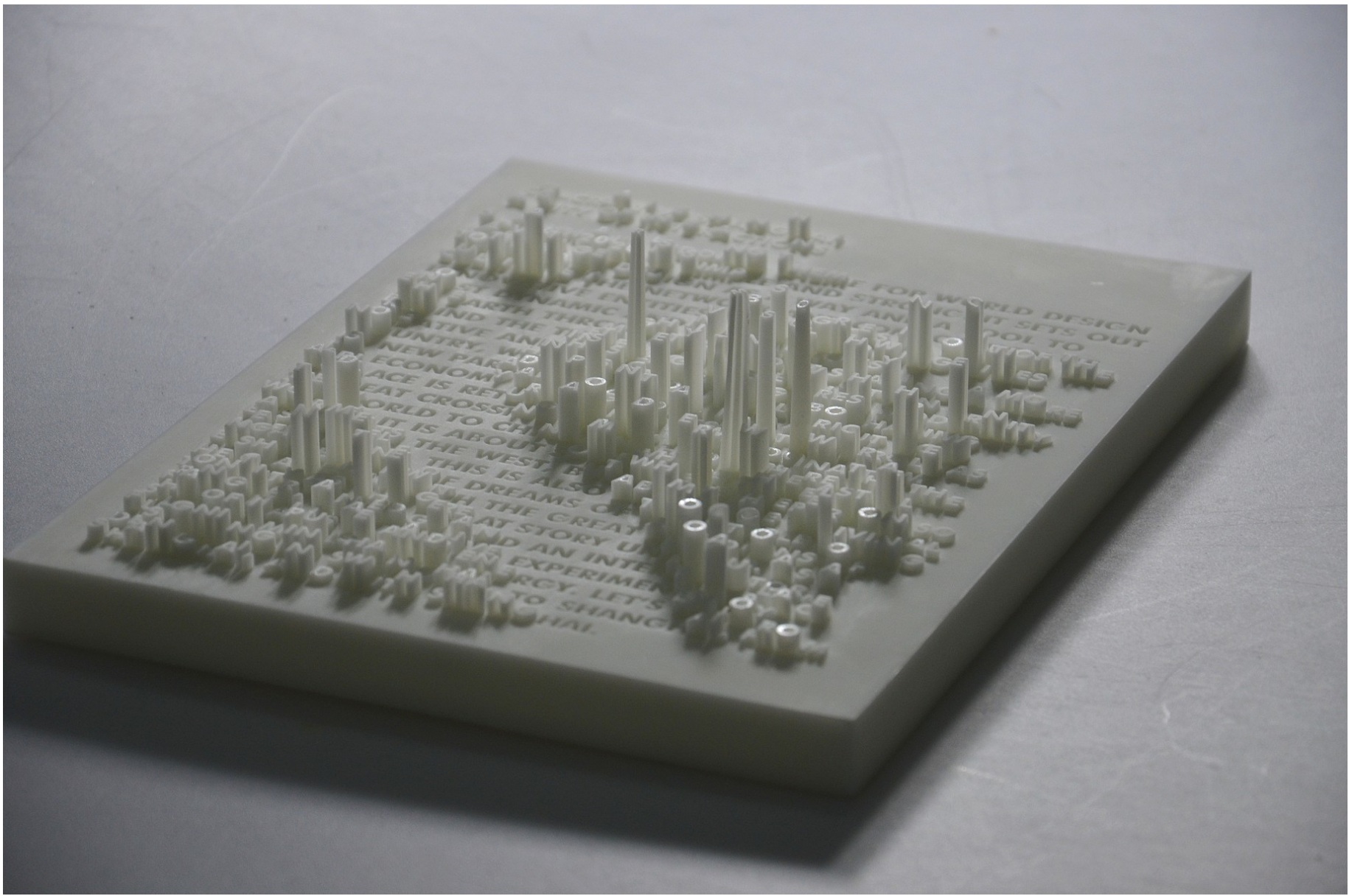 Inflatables
Site-specific installation, Shanghai Old Bus Repair Station and Tongji Museum, Shanghai, 2017.
Inflatable structures penetrate, push against, envelope, squeeze, and caress the architectonic forms and air within and outside the building. The installation does not leave an imprint via enacting physical change upon the building, but rather animates the inconspicuous space through manipulation of space and motion to provoke thought and criticism on the evolving urban environment and the endless desire of space in big cities.
Hongtao Zhou produces site-specific installations that examine the relationship between architectural design and the natural/urban landscape. His experimental work with the 3D printing process, Textscapes, was recently acquired into the permanent collection of The Centre Pompidou, Paris.
For more information on the work of Hongtao Zhou, please click here.